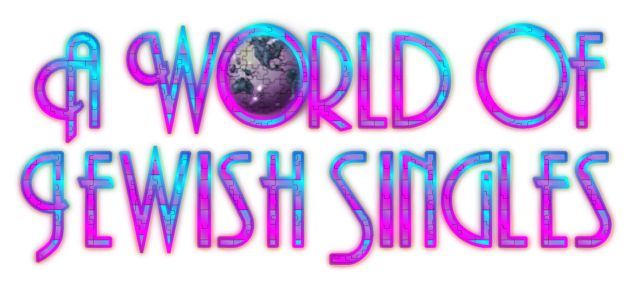 [ Home ] [ About Us ] [ Gallery ] [ News Page ] [ Registration Form ]
About Us
WORLD OF SINGLES is an active international office dedicated to matching quality Jewish singles around the globe.
WORLD OF SINGLES provides hands on, personal service to each of our clients and members.
Each membership, each listing, each request, each introduction, is handled personally by us.
Only with your permission will any of your private details (name, phone,e-mail) be given, and only to the person or persons you personally accept and desire.
We have personally dealt with your potential match before we introduce you.
By the time of that initial introduction the ice has been broken, and both of you are anticipating the connection.
You avoid unpleasant surprises.
We wish we could accept everyone, but we will only accept you if we believe we can match you.
If you're coming to Israel, visit our office and meet our staff. We can help make it the trip of your lifetime.
You can contact A World Of Jewish Singles now to ask questions, and join the thousands of quality Jewish singles worldwide who are brought together through our personal introduction and matchmaking services.
We have been in business for over 20 years and our main office is located on the promenade by the sea in Netanya Israel. Our main office phone number is +972 (9) 884-7294 and our e-mail is info@worldofsingles.com .




INTERNATIONAL MATCHMAKING SERVICE

We are much more, and very different than an internet list !
We are an active office with a huge international database of quality Jewish single men and women, and a caring staff.
Are you ready for a long term relationship ?
Are you serious and committed to finding that special someone to share your life ?
Do you want to comfortably meet a person ideally suited to you ?
Registration to our INTERNATIONAL MATCHMAKING SERVICE makes it happen!
We make thousands of personal introductions, and we make each one personally.